| | | |
| --- | --- | --- |
| | Date Change to October 2 & 3 | |
| | | |
| --- | --- | --- |
| | Our "kidz" started working really hard to present this musical this past spring. Rehearsals had to stop but were able to begin once again, and the show is on! Come on out and support their efforts! Join us on our new dates of October 2nd & 3rd. | |
| | | |
| --- | --- | --- |
| | Young Adults on Sundays! | |
| | | |
| --- | --- | --- |
| | If you are between 18-30 years of age, we invite you to join us on Sundays at 6:30 PM. We gather for a home study and fellowship. Talk to Pastors Matthew and Shane for more details and for the location . You can email Pastor Matthew at matthew@livingtruthcorona.org. | |
| | | |
| --- | --- | --- |
| | In the courtyard on Sunday! | |
SALT PRESERVES. LIGHT ILLUMINATES.

The mission of Salt & Light ministry is to equip the body of Christ to apply a Biblical worldview to all areas of life. This ministry is committed to Biblical principles; not political ideologies.

Visit us Sundays in the courtyard - register to vote, get information on party platforms, and more.
Use the Register to Vote link to register to vote, pre-register, and check your current registration status.
Tap the Salt & Light link for more information on this ministry AND for links to ACTION ALERTS - current bills that need our attention.
| | | |
| --- | --- | --- |
| | Women's Fall Studies | |
10:00 am Tuesdays in a home (meets 9/22, 10/13, 10/27, 11/10)
10:00 am Thursdays @ LT (meets 9/24, 10/8, 10/22, 11/5, 11/19)
Contact Leree Bondy for more info: Lereeb@sbcglobal.net
| | | |
| --- | --- | --- |
| | Weekly Men's Studies | |
6:00 a.m. Tuesdays - Corky's on Bedford Canyon, Corona
7:00 a.m. Tuesdays - Denny's on Hamner in Target Center
9:00 a.m. Thursdays - Paradise Donuts, 641 N. Main St, Suite A101, Potomac Square center
7:30 a.m. Fridays - Living Truth Office
Please contact Pastor John in the office with any questions
| | | | |
| --- | --- | --- | --- |
| | | LT APP & ONLINE GIVING | |
| | | |
| --- | --- | --- |
| | Please tap the link below for some information on how to navigate these two items. Our app contains access to important announcements and sermons, too! Call the church office if we can be of help to you. | |
| | | | |
| --- | --- | --- | --- |
| | | Giving by Check | |
| | | |
| --- | --- | --- |
| | Is online giving not your thing? If not, and you wish to give by check during this time, tap below for instructions on how you can do so. | |
| | | | |
| --- | --- | --- | --- |
| | | Ritzy & Nenita Sioco-Philippines | |
| | | |
| --- | --- | --- |
| | Ritzy and Nenita Sioco minister in their native Philippines running My Father's House Bible School. Prison ministry, leading and teaching small group studies keep them busy. Please keep them in prayer for God's blessing on their work, for adequate funding, and for a continued servant's heart. Catch up with them at the website below: | |
September


Calendar
18
View Here
WELCOME!

We are grateful that we can welcome your LT KIDS back on Sundays! Please utilize the KidCheck mobile check-in if at all possible to help expedite check-in during this time. If you do use the computer at the church, please use the provided hand sanitizer before touching the keyboard! Please know that we will be following guidelines to make sure your kiddos are safe.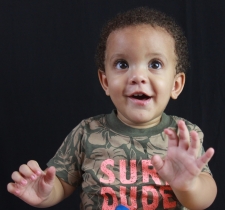 Help needed

We are seeking some help in the Tot Spot and with Kingdom Kids on Wednesday nights. If you are interested in helping in one of these areas or on Sundays with LT KIDS, let us know by tapping the "Looking for a Place to Serve?" graphic above and submitting the form. Thank you!
Wednesday Night Kids

If you have infants and toddlers, or a child currently in K-6th grade, bring them with you on Wednesday nights to be a part of "Kingdom Kids" which runs concurrently with our 7:00 p.m. service. If interested in helping out with Kingdom Kids, tap the link below to let us know of your interest and you will be contacted!
These are difficult times

Care Group is taking a break at this time. This group is for those struggling with the chaos of the events of today to help develop peace within. Class size is limited. Tap below for more information and to sign up. Group will meet on Tuesdays at 7:00 PM at Living Truth. Watch the bulletin for a start-up date which will be determined by the number signed up for the class, so please let us know of your interest.
Breakthrough Youth

Our youth are so happy to be back in small groups on Wednesday nights! They will join us for worship at 7:00 PM in the sanctuary and then dismiss to designated areas. We hope to resume our 2nd service Youth Group on October 4th, but for now our 7th-12th graders will join us in the main sanctuary. See Pastor Matthew with any questions.
Please take a moment . . .

Would you please take a moment to fill out the form linked below? This is especially important if you are serving in any capacity at Living Truth. We never use your information for anything other than church business. Thank you for helping us out with this.