| | | |
| --- | --- | --- |
| | join us as we worship the Lord | |
10:15 a.m. Summer Service

Music: Who You Say I Am; Love So Great; What A Beautiful Name; Fairest Lord Jesus
Offering & Prayer
Special Music: Victory; In My Lifetime
Children's Ministry Dismissal: (Kindergarten-Grade 4)
Message: Nehemiah 13:31
Music: Lord I Need You
See you next week!
| | | |
| --- | --- | --- |
| | How Can We Care For You? | |
Elders and members of our prayer team are available to pray with you following each service. You can find them at the front of the auditorium wearing red lanyards.

Looking for a quiet place to pray? Visit the Prayer Chapel at the southeast entrance.

For prayer anytime: care@grantmemorial.mb.ca.

Stephen Ministers provide one-on-one care for people facing tough times. They provide the emotional and spiritual care we need when faced with a crisis or challenge. Contact: care@grantmemorial.mb.ca.
| | | |
| --- | --- | --- |
| | This Week at Grant | |
| | | |
| --- | --- | --- |
| | View our online calendar here. | |
| | | |
| --- | --- | --- |
| | Of Special Interest | |
Young Adults, Summer Small Group // Wednesdays, 7p

Young Adults, Ultimate Frisbee // Sundays, 7p

Gamers@Grant // Saturday, July 28, 6:30p

Welcome Lunch, Meet & Eat // Sunday, July 29, 10:30a

Women's Saturday Morning Prayer // Saturday, August 25, 9:30a

Men's Study: The Quest for Authentic Manhood // Sunday, Sept 16, 9a

Kenya Service Trip // January 10-19, 2019

Compassion Ecuador Mission Trip // March 2019
| | | |
| --- | --- | --- |
| | Kenya Mission Trip Information Meeting | |
| | | |
| --- | --- | --- |
| | Join the Service Team that returns to the community of Chembulet, Kenya January 10-19, 2019. This is a great opportunity to see God at work and encourage our brothers and sisters in Kenya. An information meeting will be held on Sunday, July 29 at 9:15 a.m. in room 155 for those interested. Contact World Mission (worldmission@grantmemorial.mb.ca). | |
| | | |
| --- | --- | --- |
| | Gifts & Offerings | |
Last Week (July 8, 2018)

$ 24,377 Actual



Year-to-date July 1, 2018 - July 8, 2018

$ 86,998 Actual

Debit and credit card (Visa/MasterCard) donations can be made Sundays at the Reception Desk. Online and internet banking also available. To donate online, visit www.grantmemorial.ca/pages/give
| | | |
| --- | --- | --- |
| | Print and Digital Options | |
Find us online: www.grantmemorial.ca
Take sermon notes using YouVersion. Find us in the events tab in the Bible App
Subscribe to our Online Bulletin: pixelark.com/grantcommunications
Receive the weekly e-News by entering your email in the subscription box located in the footer of the website.
Access the online directory by joining our community. In the website header, select "Join" in the sub-navigation bar.
Watch online through Live Streaming: livestream.com/grantmemorial
Listen to LAE set lists on Spotify. Search Grant Worship
Contact Communications // publish@grantmemorial.mb.ca.
| | | |
| --- | --- | --- |
| | Leadership | |
MINISTRY LEADERS
John Schaffner, Senior Pastor
pastorsoffice@grantmemorial.mb.ca
www.facebook.com/schaffinator
www.twitter.com/Schaffinator
www.instagram.com/schaffinator
Beth Braun, Director, Family Ministry
bbraun@grantmemorial.mb.ca
Sean Sagert, Director, Pastoral Care
ssagert@grantmemorial.mb.ca
Sharalee Smith, Director, Worship & The Arts
ssmith@grantmemorial.mb.ca
Cam Stephens, Director, Adult Communities
cstephens@grantmemorial.mb.ca
Ken "Chopper" Wilson, Exec Pastor; World Mission
cwilson@grantmemorial.mb.ca



DEACON BOARD
deacons@grantmemorial.mb.ca

ELDERS
elders@grantmemorial.mb.ca
July


Calendar
15
View Here
Welcome

Guest Services Host Team serves as an Information and Welcome Centre. Look for hosts wearing yellow lanyards who would be more than happy to assist you.

NEED INFORMATION? Guest Services is here to answer general questions about the church, direct you to sign-up lists for classes, events and more. Come see us by the tree in the foyer. Visit online to learn about our ministries, listen to messages, find staff information and more: click here.

NEW TO GRANT. If you are new to Grant, Welcome! We encourage you to fill out a Connection Card, located in the auditorium chair pocket, and bring it to Guest Services. Or, complete the online version here. We also have a special Welcome gift for new guests.

NEXT STEPS. We want you to be part of our Grant Community. Stop by Guest Services and ask how you can take the next step by joining a small group or church ministry, and volunteering. Visit Next Steps on the website here. We'd love to meet you!
Connect!

GRANT KIDS
On Sunday morning, we offer a safe and caring enviornment for your kids to learn The Big God Story. Sign-In at 10:00 a.m.

Nursery (Infant-24 months). Parent room available, Room 115. Streaming video of sermon in the Nursery. Paging system located near the ceiling on either side of the auditorium platform.
Toddlers (Ages 12-24 Months)
Preschool (Ages 3-4)
School Age (K-Grade 4)

GRANT YOUTH
In summer, our Junior and Senior High youth meet Sunday mornings and alternating Sunday nights.

Sunday: Youth Booth outside the Auditorium; Multiply (Grades 5-7), 10:15a // Room 180; Youth Summer Nights (Grades 7-12), 7p.

YOUNG ADULTS
YAs gather as a community in Small Groups and UNITE. @youngadultsgmc

55 PLUS
Our seniors meet Sunday mornings.

SMALL GROUPS
Small Groups provide a place to belong and be cared for in community.
Around Grant

Grant Cafe. 9a - 12p Sundays. Coffee, Tea, and light pastries.

Headsets available at the Reception Desk for those with hearing difficulties.

Library. 8:30a - 12:30p Sunday-Friday.

Scent Sensitivities. Scented beauty products can aggravate health problems for people with asthma, allergies and other medical conditions. The west balcony is reserved for people with sensitivities.

Parking. Additional parking is available at the back of the north parking lot. This space can be used on Sunday mornings and for special events.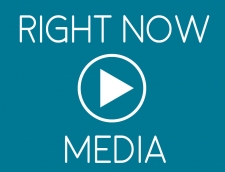 Free Access!

Our Church's Bible Study Library is now digital and gigantic! Over 18,000 discipleship videos for kids, youth, and adults. Sign-up using the link below!
Online Library Database

New to our physical church library is an online database. Browse our collection of fiction titles; search non-fiction on faith, the Christian life, parenting, biography. It's a brand new world to explore! Search by keyword, title, author or subject. Add your selections to your Book Bin and send an email message to the Library (library@grantmemorial.mb.ca). Check it out and enjoy!

Visit our website (grantmemorial.ca), and find Library in the top menu bar. Or, click the link below.